Every licensed gun retailer, shop, and manufacturer must know how to check if a gun dealer has FFL accreditation. FFL refers to a Federal Firearms License, which certified dealers are required to have by law. Otherwise, they lack the authority to conduct background checks on buyers and to allow them to pick up their firearm of choice. FFL dealers are also the only businesses that can release guns to buyers directly when they purchase online.
Why do you need to check? Because if you have a buyer that purchases a gun that otherwise was banned from owning a firearm and they use it to commit a crime such as robbery, you could risk lawsuits. Criminals more likely will make a purchase through illegal dealers such as Armslist, and they may do their best to find loopholes.
Use The Federal Firearms License Search Government Database
The federal government maintains a Federal Firearms License Search. This allows you to verify if the number that a dealer has on file is valid, except for Type 03 and Type 06. These types deal with Curios and Relics as well as Manufacturers respectively. If you have a dealer that specializes in antique and display weapons, chances are that the database doesn't have them on file.
This option is viable but tedious. For one, you need the license number in question to verify, which has to be entered on a case-by-case basis. Customers can't be expected And as mentioned, this method cannot check every type of FFL dealer.
Use An API To Locate Dealers Automatically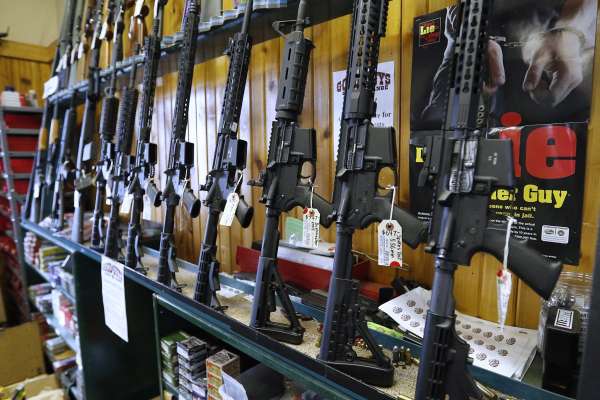 Another option is to use an accredited API to locate dealers that are already verified and within your customers' regions. An API, or Application Programming Interface, is a liaison between softwares that allow them to communicate. This means that they can work with older programs and new ones, as well as provide a rapid exchange of information.
The benefits of using an API are numerous. First, it saves you time in researching these dealers and allows you and the customers to find them automatically when making a purchase in the United States. Is a customer sees that you provide convenience, they are more likely to recommend you to friends with similar needs or make a repeat purchase.
Second, you can comply with law enforcement easily and reduce the potential liability that comes with come gales. This means that you can speed up background checks while tackling gun violence at the same time.
Comply With Federal Law With Help From FFL API
FFL API wants to use modern web tools to help you find FFL dealers without having to enter their names manually. Our API allows you and your buyers to find dealers by zip code, so that you can immediately serve your customers and verify a purchase.
Contact us today to start designing your website. FFL API wants to help every gun store reach federal compliance and reduce any potential moral hazards. Let us do our part in helping you find licensed firearms dealers.