Finding an FFL dealer nearby can assist with boosting your business. FFL dealers are authorized to release firearms to the public. If you don't have a federal firearms license, then you cannot sell the guns yourselves, and in some cases not even curio relics or the necessary ammunition. That's why you would rather connect with one or several  types of FFLs
There are several different types of FFLs. Some are meant for pawnbrokers or dealers, while others are for manufacturers. If you wish to curate for these different businesses, then you need to ensure that they are available and near your customers, and to your store if possible. That way you don't have to rely on chance and have a healthy source of dealers by which to conduct transactions. 
Government Databases
The government has Federal Firearms Listings as part of the Bureau of Alcohol, Tobacco and Firearms (ATF). This is available on their website as either a text file or a PDF. The PDF is downloadable and easy to save on any computer.
The tradeoff is that this list is only available state-by-state, and goes back three years. It's not versatile enough for firearms retailers that want to sell on a national basis, with more organization. The document is also updated once a year but not in real-time. You would have to check annually if the dealer has renewed their license or let it expire. This creates more work for you and your employees.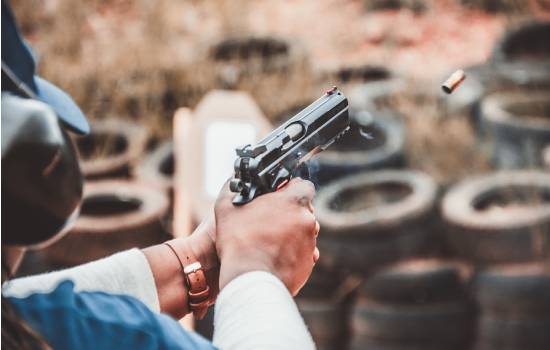 You also have integration issues. While information from a PDF can be retrieved, it is usually a manual process unless you have automation technologies that can extract it successfully. Such a task can provide tedious and risk miscommunication.
While you can use other databases, they have the same issues with real-time updates and changes to license statuses. A customer may not ascertain if a certain dealer is close enough to them, or if they can pick up the purchase in time. While the burden of shipping and return costs fall on them, they would prefer convenience.  
Using An API
Instead of doing all of the work manually, you can install an application program interface, or an API, to complete the work. If you want a database, that is more reliable, your customers can use an API while making a purchase.
The API is meant to integrate with other programs and communicate across platforms. As a result, it can pull up data in real time and update it on your website.
Improve Your FFL Holder Database With FFL API
FFL API is ready to help you build your website with a proper database for FFL dealers. The zip code API we have can be integrated onto any website that will implement checkout integration and provide more convenience for the various customers.
Reach out to us today to get started with your website integration. We will help websites with their license FFL checks, so that it will no longer be a problem. Our user-friendly features will take you beyond standard background checks.